"A Special New Year's Message From
Physicians Marketing Solutions and
The Doctorpreneur™ Academy"
What Do You Want to Achieve in 2016?
Together We Can Make It Happen!
FREE Business Building Special Report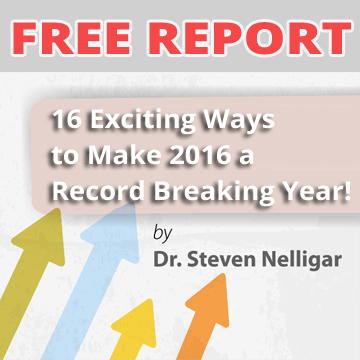 Download Now!
The New Year brings with it tremendous opportunity. For many it's an opportunity to wipe the slate clean and start over. It's also an opportunity to let your imagination seek new heights and set new goals. For business owners the New Year offers a prime planning and growth opportunity.
What do you want to achieve?
Anything is possible!
If you're looking for inspiration or advice on seizing the New Year to grow your business then this report is for you!
Happy New Year,

Dr. Steven Nelligar
Physcians Marketing Solution, Inc.
The Doctorpreneur™ Academy
Body Focus International
P.S. I am offering a free "Jump Start Your Practice in 2016" telephone consultation. If you would like to take me up on this limited time offer, click here to fill out a brief evaluation questionnaire. Once complete, my office will contact you to set up our call. This offer expires January 9th, 2016 so act fast!